To promote and maintain social distancing in light of the COVID-19 pandemic, HKSAR Government ("Government") introduced ,a regulation1 (the "Regulation") prohibiting group gatherings with effect from 29 March 2020 midnight and extended until 11 April 2020 (the "Specified Period"). While the Regulation prohibits group gatherings in any public place, it also provides exemptions to scenarios where group gatherings are inevitable in order to meet relevant rules and regulations. The Securities and Futures Commission ("SFC") and the Stock Exchange of Hong Kong Limited ("SEHK"), after consultation with the Government, issued a joint statement ("AGM Joint Statement") on 1 April 2020 to confirm the exemptions regarding the holding of general meetings of listed issuers ("Issuers') and subsidiaries, including annual general meeting ("AGM") , extraordinary general meeting ("EGM") and special general meeting ("SGM") to be held during the Specified Period. Nonetheless, SFC and SEHK in AGM Joint Statement request for the Issuers to consider adjourning or delaying the general meetings until the Specific Period ends or alternatively reducing the need for physical attendance as long as it is permissible under the laws of their jurisdictions of incorporation and their constitutional documents.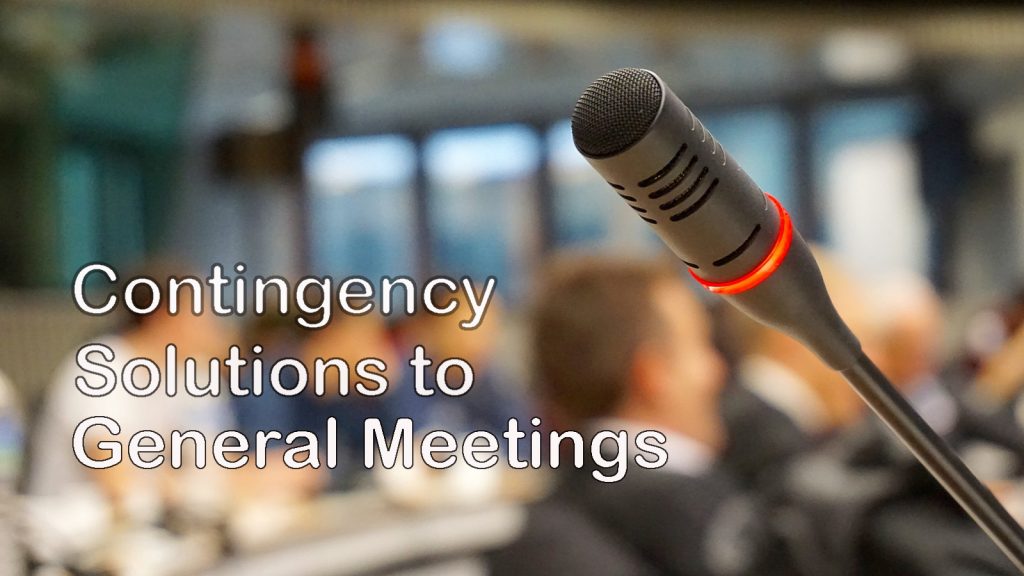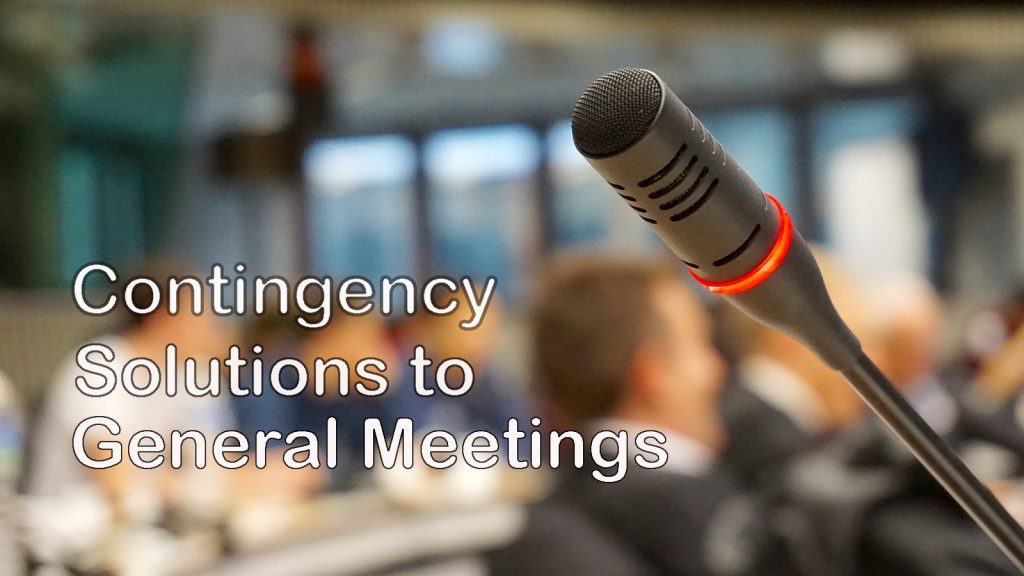 With the 31 March 2020 annual results announcements behind us, the question as to why, when and how to proceed with AGM in which shareholders are entitled to attend and vote, is now under the spotlight. The following provides some guidance on the "Dos" and "Don'ts" from now until and including the holding of general meetings (mainly in the context of AGM) within the Specific Period and beyond, taking into account the Regulation and/or other possible Government's measures to combat the Virus.
To have a better grasp on the timeline, a flow chart at the end of this technical bulletin depicts the different actions to be taken from the publication of the annual report announcement to holdings of AGM.
Note 1: the Prevention and Control of Disease (Prohibition on Group Gathering) Regulation (Cap. 599G of the Laws of Hong Kong)
Note 2: Source: Hong Kong Economic Journal