Recently, the Intergovernmental Panel on Climate Change (IPCC),a team of 1,300 independent scientists led by the United Nations, released "Climate change 2021: The Physical Science Basis, sixth assessment report, Working Group 1", which pointed out climate change is already inevitable, and irreversible. In fact, this climate change crisis described as "the red alert" by the United Nations Secretary General, reminded us once again that the natural disasters caused by climate change is imminent. In the first half of 2021 alone, unprecedented extreme weather around the world such as floods, dust storms, heat waves and huge loss of glaciers (fig.1), caused severe losses and catastrophes in both socially and financially.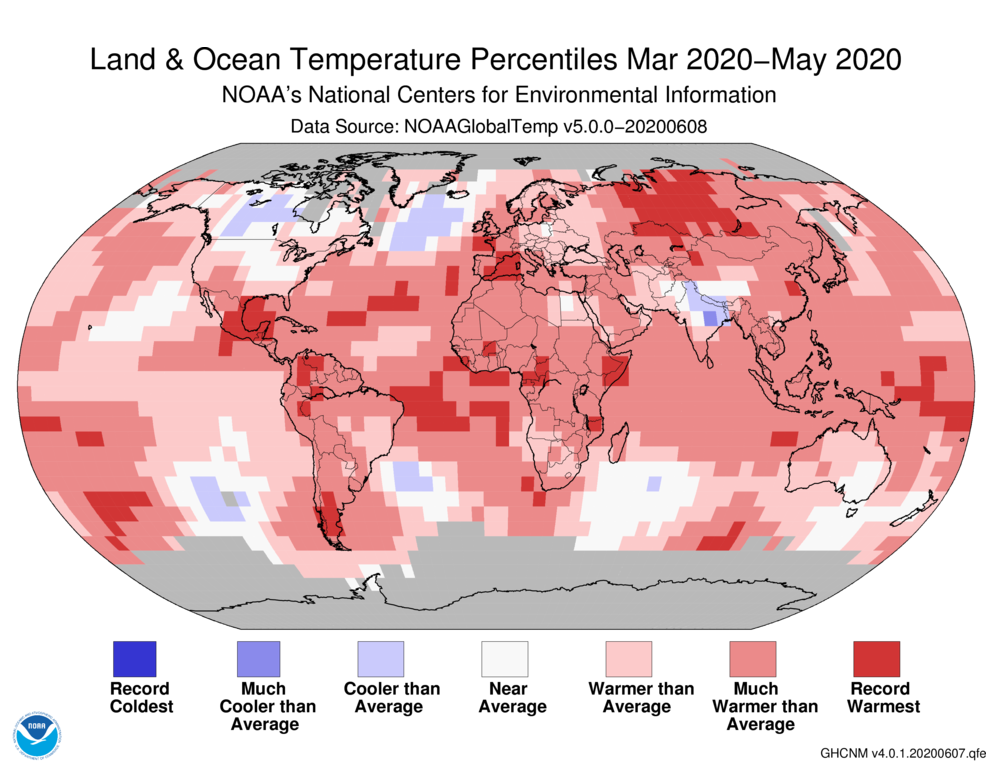 In truth, IPCC has already stated in their fifth assessment report in 2013, that human activities are the major reason of global warming in the last 50 years. Climate change is irreversible, nonetheless, we should at least stop it from getting worse by changing our own behaviour.
In order to promote the implementation of the Paris Climate Agreement, local governments are formulating and enhancing requirements related to climate change. It is believed that after the release of the IPCC report, governments will be more rigorous and focused on ESG (Environmental, social and governance) related requirements. With the efforts made by countries in the past decade, policies and regulations on mitigating climate change have become more mature. In particular, responsibilities and compliance requirements for listed companies are becoming more stringent, creating new challenges for companies.
Climate change does create many challenges to companies, but in the meantime, it also brings about many opportunities, pushing the traditional economy to gradually shift towards a low-carbon economic model. With a high quality and detailed ESG report, not only can it fulfil the regulatory requirements, but also create opportunities through establishing a favourable image in the eyes of the industry and investors.
As a leading and experienced corporate services provider, SWCS has a seasoned and specialised ESG team to identify risks for our listed clients. Not only do we produce high quality ESG reports, we also provide detailed analysis of company's climate change related risks. We also provide conscientious and  in-depth advisory to enhance the company's standard on environmental, social and governance.
Table of deaths and injuries from extreme weather in the first half of 2021
| | | | |
| --- | --- | --- | --- |
| Month |     Country |       Climate  |                                     Cases |
| Jan | UK | Flood/Storm | 695sqkm of flooding across the UK from Storm Christoph |
| Jan | Fiji, Oceania | Flood/Cyclone | Cyclone Ana hits Fiji causing flooding with one man drowned, several missing |
| Feb | USA | Snowstorm | At least 57 people died in the Texas winter storm, mostly from hypothermia |
| Mar | China | Sandstorm | Six dead, dozens missing as Beijing, northern China and Mongolia hit by worst sandstorm in a decade |
| Mar | Australia | Flood/heavy rain | NSW floods break 120-year-old rain records during March rain event, BOM says |
| Apr | Indonesia | Cyclone | Cyclone Seroja kills 160 people, exposes Indonesia's climate vulnerability |
| May | Greece | Wildfire | Greece evacuates more villages as forest fire spreads to Attica region |
| Jun | Russia | Heatwave | Russia's Record-Breaking Heatwave to Continue Into July up to 34.7C |
| Jul | Cuba | Storm | Cuba evacuates 180,000 as Tropical Storm Elsa closes in |
| Jul | North America | Heatwave | 2021 Western North America heat wave kills hundreds |
| Jul | USA | Flood/heavy rain | Heavy Rains Pound New York City, Flooding Subway Stations and Roads |
| Jul | USA | Wildfire | Oregon Bootleg Fire: Evacuations as largest US fire burns 364,000 acres |
| Jul | Italy | Hailstorm | Italy: Injured drivers and smashed windscreens as hailstorm halts traffic |
| Jul | India | Flood/heavy rain | At least 180 dead in India as rains trigger floods, landslides |
| Jul | Bangladesh | Heavy rain | 21 dead, thousands relocated due to heavy rain in southeastern Bangladesh |
| Jul | Germany | Flood | Climate scientists shocked by scale of floods in Germany |
| Aug | China | Flood | China flood death toll rises sharply to over 300 |
| Aug | Turkey | Wildfire | Death toll in Turkey wildfires rises to eight, coastal resorts affected |
| Aug | Greenland | Heatwave | Greenland's ice sheet has experienced a "massive melting event" that has seen temperatures more than 10 degrees above seasonal norms, more than twice the normal average summer temperature. |